Your trusted precious metals dealer.

By Appointment Only
1429 42nd St S
Fargo, ND 58103
Sign up Today to get exclusive news on product arrivals and specials!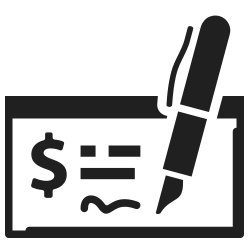 Submit your payment via Check, Bank Wire, ACH Transfer, Bitcoin, or Credit Card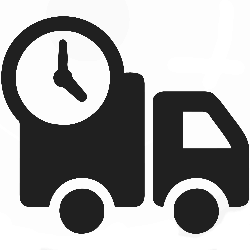 All packages ship by fully insured with estimated shipping date provided at confirmation


Christopher Olson
CEO
Chris has been part of Treasure Island his entire life. After serving in the U.S. Army, Chris joined his dad full time at Treasure Island Coins. In his downtime, Chris enjoys spending time with his wife Lisa and their six children.
Favorite Coin: United States Silver Eagle

Greg Olson
Founder
Greg has been a coin enthusiast since he was 10 years old when he was fascinated by the change in cents from Wheat to Memorial. Greg opened Treasure Island Coins in 1976 and today is still an avid collector of coins. In his spare time, he likes to travel with his wife and go metal detecting with his friends.
Favorite Coin: High Relief $20 Saint Gauden

Matt Dols
Trader
Matt joined the Treasure Island team in 2013. In his free time, Matt enjoys spending time with his wife and son and he is an avid disc golfer.
Favorite Coin: Perth Mint Kangaroo
Dakota Depository Company storage vaults are conveniently located onsite to provide Treasure Island customers secure and flexible storage options.
Safeguarding Your Investment
Dakota Depository Company provides safe and secure storage of gold, silver, and other precious metals for individual, retail, and commercial clients located throughout North America and worldwide. DDC is the largest precious metals depository located in the upper Midwest and has the capability and capacity to store gold and precious metals for IRA, 401(k), Educational Savings, and Health Savings accounts. As an insured precious metals depository servicing individual investors and financial institutions, we don't buy or sell precious metals, nor do we advise clients on the purchase or sale of gold and silver. As our valued client, you can be confident your investment will be safely secured, and your information will be held in strict confidence.
Transferring Precious Metals
The shipping, receiving, and transfer of gold, silver, and precious metals are conducted under high definition video surveillance and dual control at all times. In addition to providing secure custody transfer services, Dakota Depository Company is able to ship your holdings, with full insurance, to any destination in the world. The carrier services we use are well tested, and all shipments are tracked every step of the way to their final destination.
Segregated Storage
Under segregated storage, the precious metals of individual customers are stored separate and apart from the precious metals of all other customers. When we return our customer's product, it is the exact product that was delivered to us for storage. Private safe deposit box storage is also available.
business
Visit us at 1429 42nd St S, Fargo, ND 58103